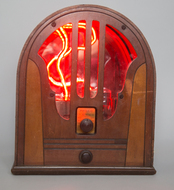 Berkeley Art Center (BAC) serves the diverse and creative citizens of Berkeley, through the presentation of visual art exhibitions, musical performances and literary programs relevant to its unique community. This salon-style exhibition features small works in a variety of media and is a celebration of the deep and broad art community that makes Berkeley Art Center such a unique organization.

The exhibition is presented in two parts: a non-juried presentation, "HERE, Part 1" followed by a juried show, "HERE, Part 2". This year the juror will be Renny Pritikin, Chief Curator of the Contemporary Jewish Museum in San Francisco.

Come see 84B and Me in the "HERE, Part 1" exhibition and who knows, it may get selected for the juried "HERE, Part 2" show as well!

HERE, Part 1
Berkeley Art Center
1275 Walnut Street Berkeley, CA 94709
December 3 - January 8
Please come to the reception!
Saturday, December 3, 2016, 5:00-7:00pm