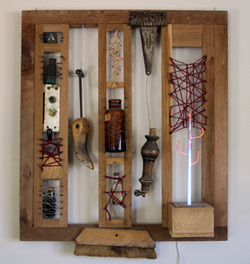 After several rejections, I've been rewarded with an acceptance to exhibit in a group show called, "Fresh Art" which was juried by Rene de Guzman, the senior curator of the Oakland Museum of California.

The show was open to all California residents and I am completely honored to have been chosen to exhibit this piece, titled "Apothecary".




Marin Society of Artists "Fresh Art"
Marin Art and Garden Center
30 Sir Francis Drake Boulevard
Ross, California 94903

July 7th - August 3rd
Public reception to be held
Sunday, July 14, 5 p.m to 8 p.m.